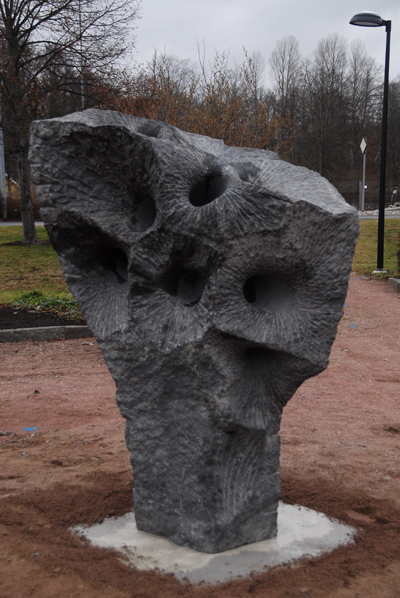 mist
Olofström, Zweden
2013
Sculpture from the locally excavated Black Diabas.
Matching the theme of The Cloud; emphasising the social connectedness from the community of Olofström.
The titel 'Mist' is my working-title. The children from the community were involved in the process and asked to come up with a title.
The most poëtical one that came up, is: 'Ljuskammaren'. It means: The Lightchamber.
The real image is actually the inside of the sculpture. Where the light finds its way through the corridors.
The interior is the place where ideas develop and where the heart of the community can be found.