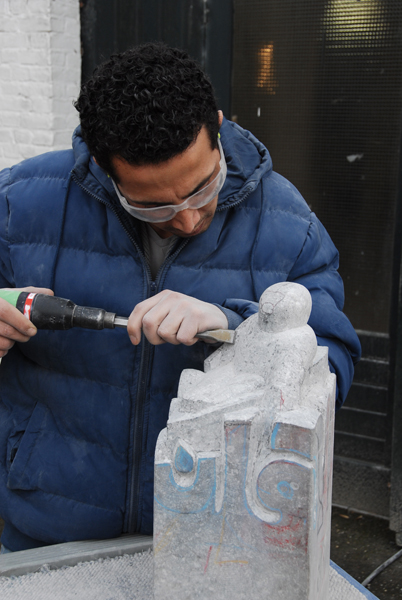 Working on 'refuge'
Since january 2016 Bashir Alhamad from Syria is taking part in the workshop as student/protégé.
Already skilled in marble decoration work, Bashir is now exploring the field of sculpting and art.
His first sculpture is titled 'Refuge'.
A man on his way to find a safe shelter floats on a small boat upon waves formed by the Dutch word 'Veilig' and the Arabic word 'Al Aman', both meaning 'Safety'.
Belgian Black Limestone
50hx20x20 cm