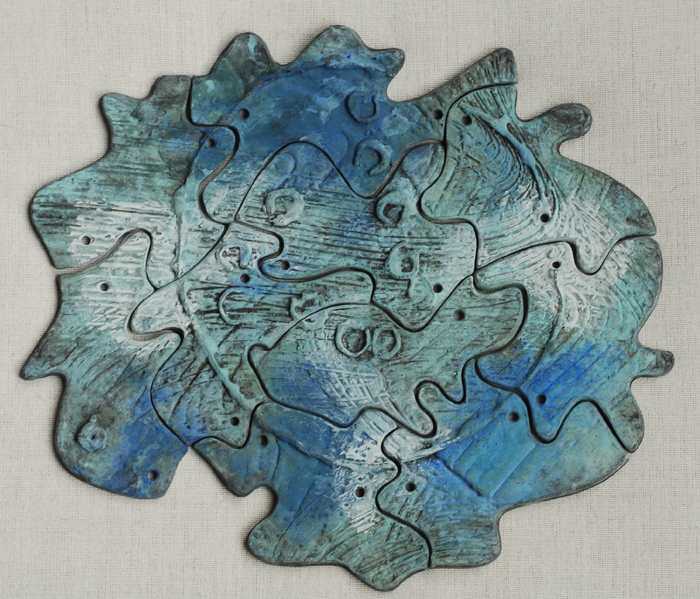 PLUG-IN-PENNIES
RELATION-GIFT
Puzzle from which every part can be worn as a necklace or bracelet.
To show relationship, either within a group, family or company,
either to show the awareness of being part of the bigger picture.
The puzzle depicts an imaginary landscape with tracks and traces of human kind.
Entities of ± 35 pieces are also mutually connected; relationship has no end.
The pennies can also be bought as a business-share to my studio;
as a sign of support or even to pay with later on.
Bronze
numbered and signed at the back-side
each piece ± 8x5x0,5 cm
2015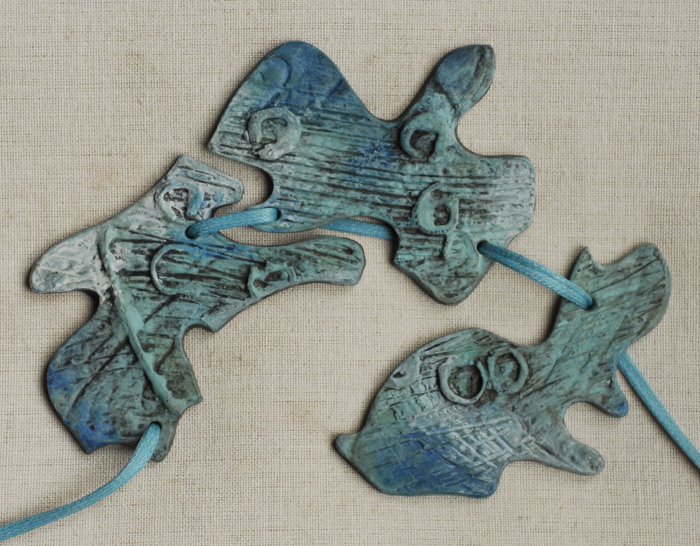 Available