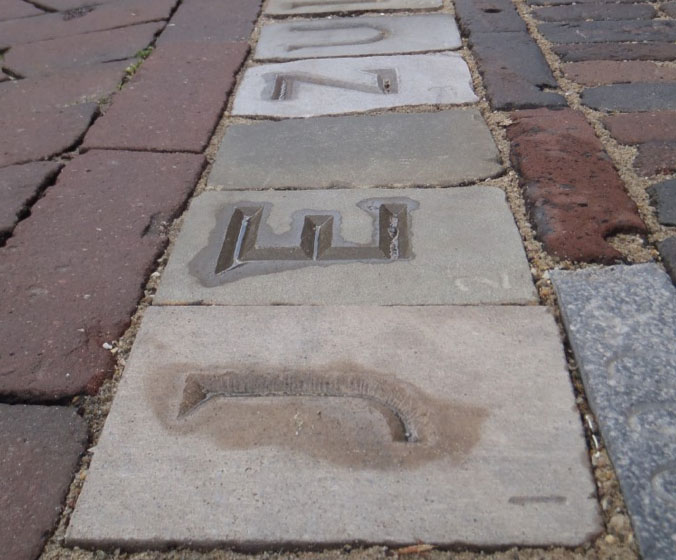 De letters van Utrecht
Every saturday at 13.00, a letter becomes chiseled in one of the stones of the pavement from the Oudegracht in the centre of Utrecht.
Every letter contributes to the achievement of a never ending poem. The verses are written by members of the guild of Utrechts poets and been chiseled by members of the guild of Utrechts stone- and lettercarvers. The lettercorps has been designed exclusively for this project.
The project aims to make visible the connectedness between cultural and intellectual life althrough the ages and simultaneous cultural life on this very moment on different places on the earth.
The financial profit supports the fight against illiteracy.
click here for full information about the project.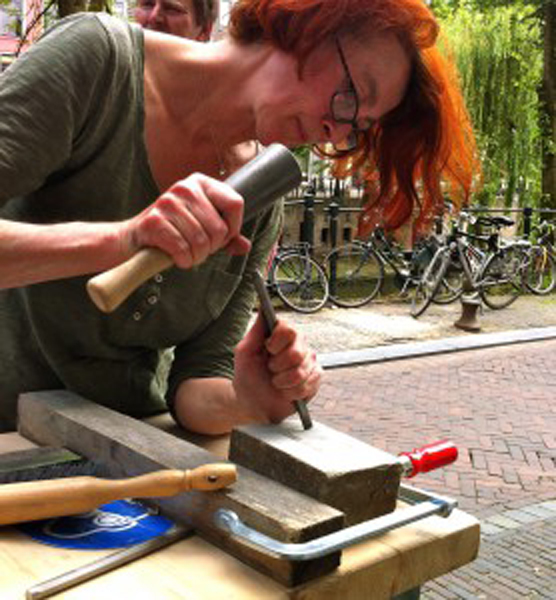 Anja carving letter 653
Available