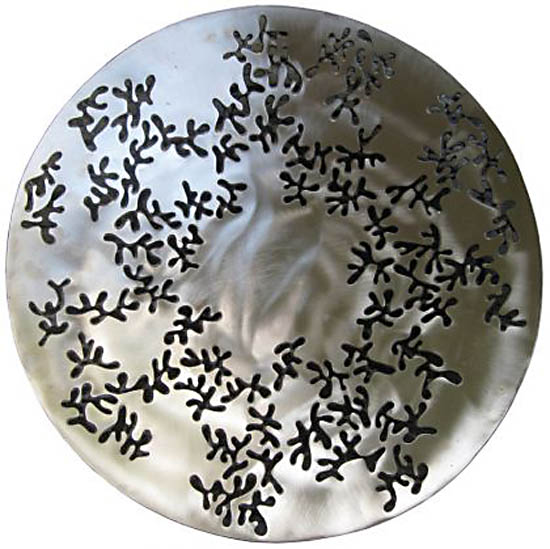 Falling leaves

Not the leaves that have fallen from the tree, but the open silhouette of their absence are showing in this offering bowl.
Life can not be detained.
The outer surface is polished, the internal surfaces have a velvet patina of which the colour can be varied by using different chemicals.
Type of work: Organic form / Shallow Bowl
Materials: Bronze
Technique: Cast
Dimensions (cm): H10 x ø 60 x Th 0,8
Weight: ± 50 kg
Realized: 2009
Availability: Sold and reproducible
Available