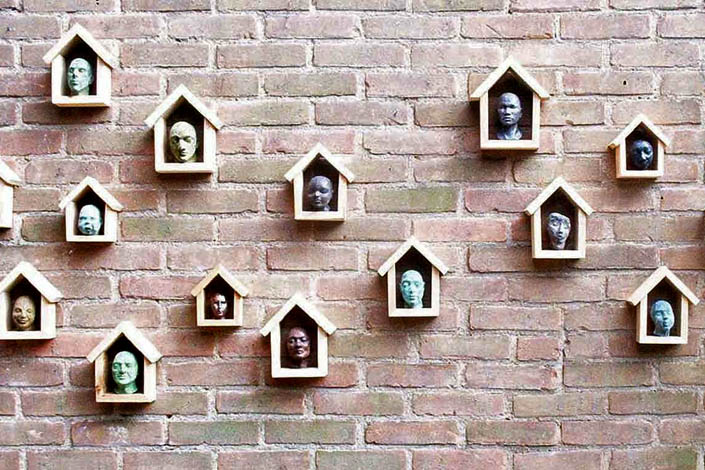 VIP-ROOMS
Wood and bronze
18x13x8 cm
2002
Miniature portraits in separate rooms

For the jubilee exhibition in 2002 of gallery Wiek XX in Nieuweschans the gallerist asked me to provide his exhibition with some pieces. I found it suitable to create a work based upon the concept of -gallery-.
In the same period I spend some time in a hotel and spotted a sign-board -VIP-Room-. The concept VIP intrigued me. It matched to the request of the gallerist, for is not a gallery initially a parade of bustes and painted portraits of (very) important people?
My VIPs are portraits of unfamous people but are so much the more important for at least one person in the world.
Available