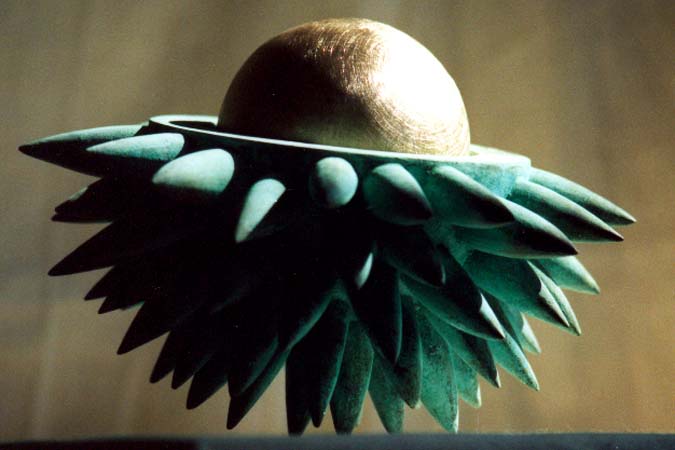 Awaiting Spring
This urn was inspired by a chestnut husk with seed.
In the seed ashes can be kept.
The second object in the series -Renaissance-, was made in a period in which I myself needed some spines to protect my core.
But the awareness of something like that one concludes mostly afterwards.
The core is precious: it contains all the potential and really needs to be protected, if necessary even with spines.
Type of work: Organic form / Urn
Materials: Bronze
Technique: Cast
Dimensions (cm): H28 x B20
Realized: 1998
Availability: Sold and reproducible
Available