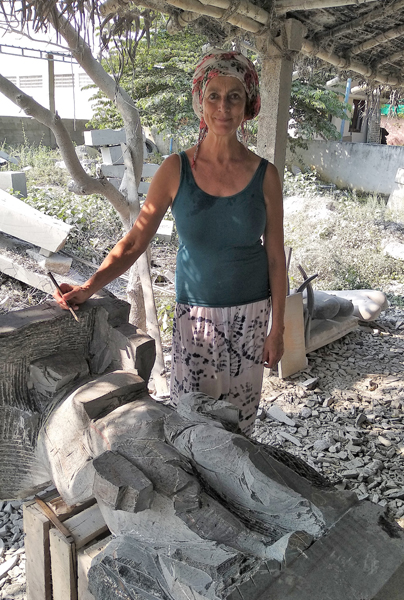 INDIAN CLOUD
Mamallapuram, india
january 2019,
february 2020
Cloudbearster
Indian Black granite
120x60x60 cm
In the sequel to previous made clouds, now for India a cloud in dark granite.
Seeing all those temple-gods in stone with multiple arms, and the images in the streets of India of water-bearing women, made me decide to sculpt a goddess of rain. A necessity in India as well, this is....when well proportioned given. Here is my generous rain-goddess, carrying a cloud on her head, who knows well when and how much to give.
A swann as her companion.
Unachieved/to be continued....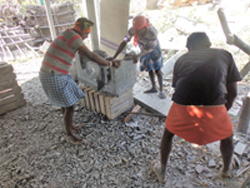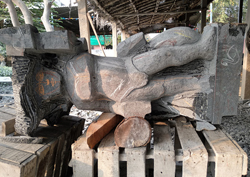 2019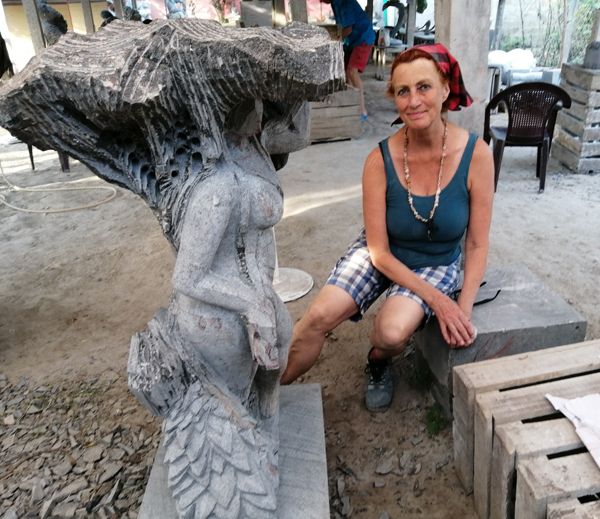 2020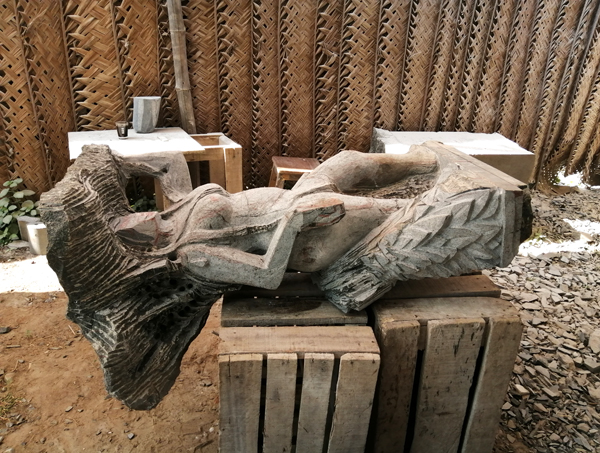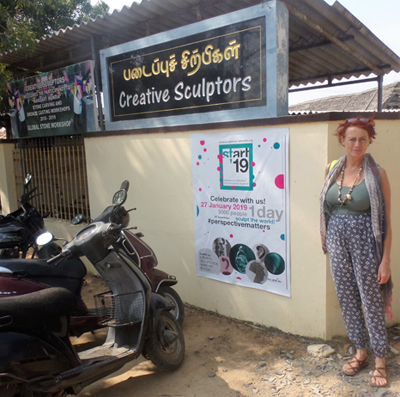 2019