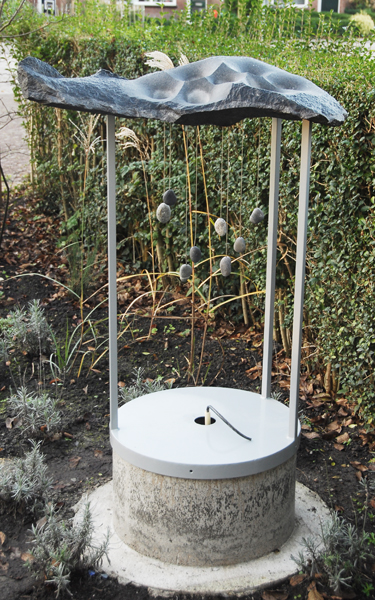 cloud-i
(Moln-I)
Swedish Diabas
± 80x45x18cm
2013
Pebbles from Hanö
Pedestal of powder coated steel
Ursem, NH, 2013-2014
Moln is the Swedish word for Cloud
This sculpture and the idea underneath was developed during my A-i-R period in the Swedish town of Olofström, August 2013
The Cloud represents the connectedness between people. The over the world migrating water is of vital importance to all people; all life. The awareness of the shared dependancy to water and all naturall sources might reinforce our solidarity.
I would like to propagate this symbol in many forms, on many places in the world (WW-Cloud-project)
Moln-1 is the prototype and is made of swedish Diabas and pebbles from the island Hanö.