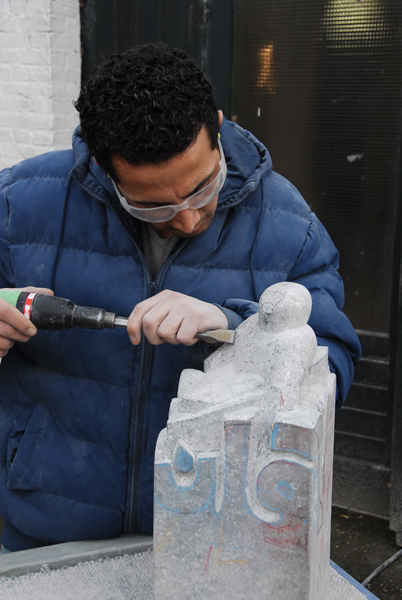 Working on 'refuge'
Since january 2016 Bashir Alhamad from Syria is taking part in the workshop as student/protégé.
Already skilled in marble decoration work, Bashir is now exploring the field of sculpting and art.
His first sculpture is titled 'Refuge'.
A man on his way to find a safe shelter floats on a small boat upon waves formed by the Dutch word 'Veilig' and the Arabic word 'Al Aman', both meaning 'Safety'.
Belgian Black Limestone
50hx20x20 cm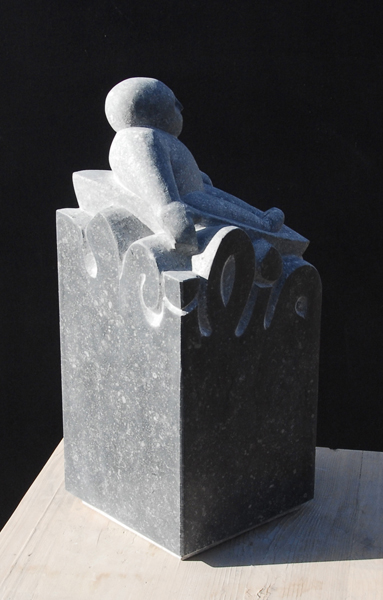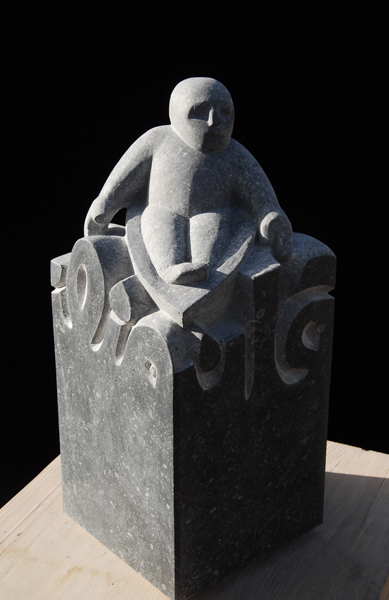 Bashir showed this work at the exposition in Het Stadskantoor "Utrecht Stad van Iedereen" (2017).
Also could be seen there: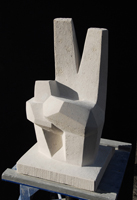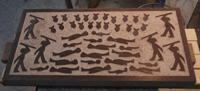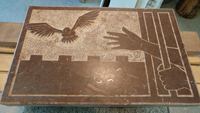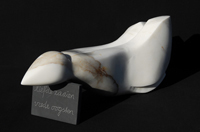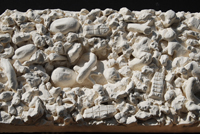 Bashir took part of the initiative:

See here
Available